Monthly Archives:
August 2019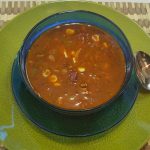 Our friend Rita is one of the sweetest people you could ever meet! She lives in Missouri now, but was raised in Texas and Oklahoma. She has this recipe for chili that is outstanding! We make her chili on a regular basis in our house, is so good! So I took her recipe and gave it a few personal touches and here is it, Rita's Chili 2.0.
The original recipe called for just ground beef. I like ground beef, but I have found that mixing ground beef with ground pork, makes a magical thing! It is a match made in heaven. The Angels sing when you cook beef and pork together. Ok, so that is a little too much, but you get my point, both meats mix really well. I have also mixed the beef with turkey to make it a little bit healthier and it works well. I keep the higher amount of meat being the beef. I find turkey a little bland, but that is just me. Chili is one of those soups that pretty much any kind of ground beef will work. I had venison chili once and it was really good. A friend sometime ago made a chili with rattle snake meat! And you know what? It wasn't bad at all.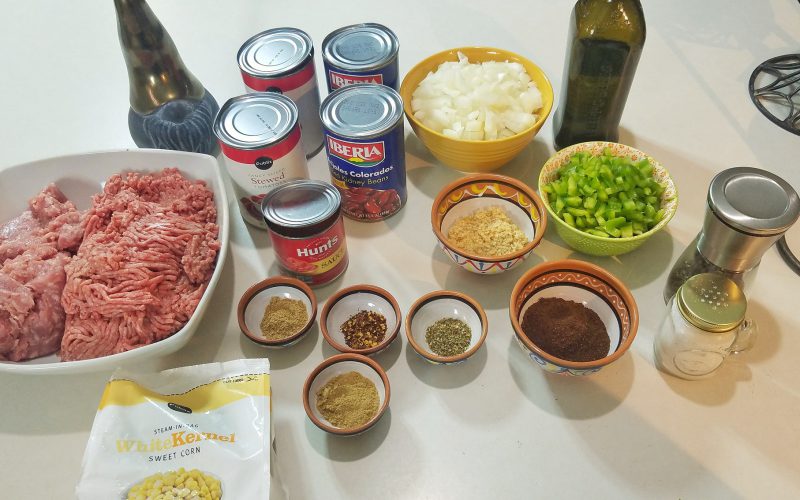 This recipe is super easy to make. It is all in one pot, and once you brown the meat with the onions, garlic and peppers, all what is left is dropping the rest of the ingredients and let it simmer. That easy! You could make it on your crockpot and let it cook slowly all day. But you don't really have to. It doesn't take that long for it to cook for a delicious bowl of chili!
I made usually this a little bit spicier. I do like some heat in my chili. But the husband doesn't like food too spicy. So I cut the amount of red pepper flakes to 1 teaspon. That is going to give you a nicely flavored chili with a hint of heat. But just a hint. If you prefer more heat. use up to 1 tablespooon of the red pepper flakes. It will be a nice heat without becoming too much of a challenge. Of course. you can add more if you are use to that much heat.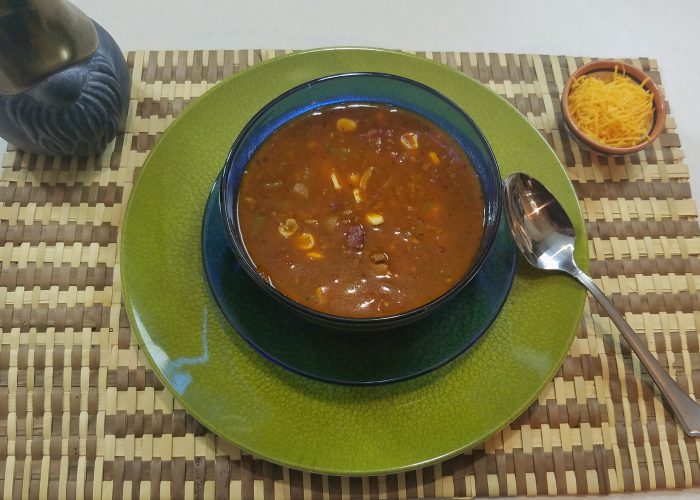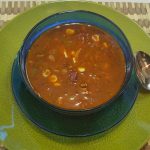 Rita's Chili 2.0!
This chili recipe is from our friend Rita. Her chili is awesome. I gave it my flair, that is why is Rita's Chili 2.0. It's a one-pot meal, very easy and simple to make.
Print
Ingredients
1.5

lbs

ground beef

1

lb

ground pork

2

cups

onion

chopped

1

cup

poblano pepper

chopped (or green pepper)

3

Tbsp

garlic

minced or 2 tbsp. Garlic Powder

1

tsp

Red Pepper Flakes

3

Tbsp

Chili Powder

2

tsp.

Cumin

ground

1

tsp

Coriander

ground

1

tsp.

Oregano

1

tsp

Salt

or to taste

32

oz.

Red Kidney Beans

2- 16 oz cans, undrained

28

oz.

Stewed Tomatoes

2 - 14 oz cans, undrained

15

oz

frozen Kernel Corn

1 small bag

8

oz

tomato sauce

1

tsp

Pepper

or to taste

1

Tbsp

olive oil
Instructions
In large pot, brown ground beef, onion & green pepper to sauté them.

Then add other ingredients and simmer, stirring occasionally, until done, about 30 to 40 minutes.
Recipe Notes
I used lean ground beef and pork. It reduces the amount of fat on your chili. When you use 1 tsp red pepper flakes, you will have a mild tasty chili. If you prefer a spicier chili, increase the amount of red pepper flakes. 
Nutrition Facts
Rita's Chili 2.0!
Amount Per Serving (2 cups)
Calories 583
Calories from Fat 216
% Daily Value*
Fat 24g37%
Cholesterol 96mg32%
Sodium 810mg35%
Potassium 1544mg44%
Carbohydrates 54g18%
Protein 41g82%
Vitamin A 1352IU27%
Vitamin C 35mg42%
Calcium 137mg14%
Iron 10mg56%
* Percent Daily Values are based on a 2000 calorie diet.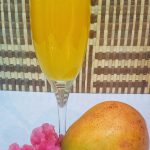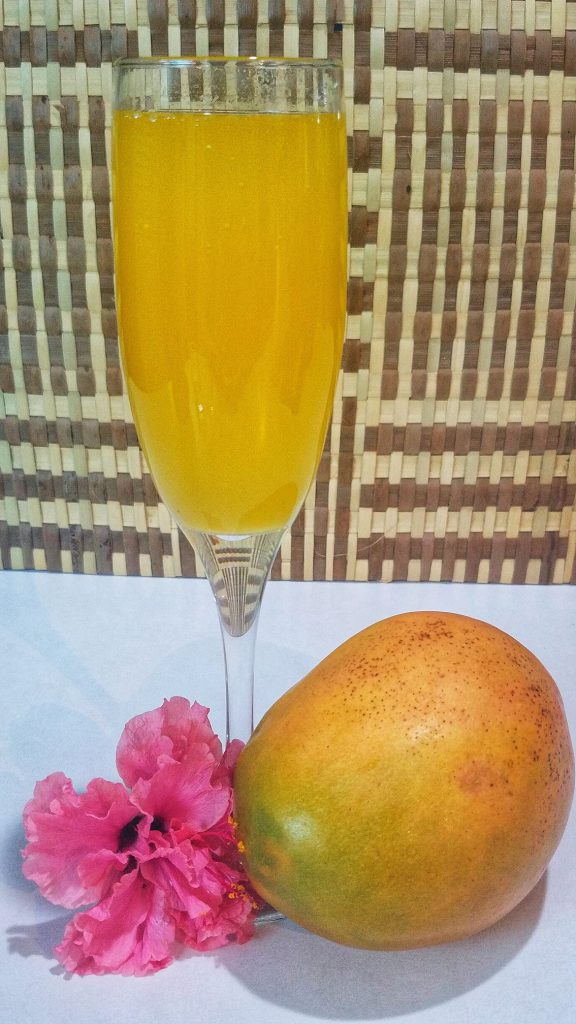 It's the weekend and your friends are coming over for brunch. Why not welcome them with a BFF Mimosa? Or heck, it's Tuesday, you got up and dressed, you deserve a BFF Mimosa. The BFF Mimosa is made my mango nectar, Cointreau or any citrus liquour and Prosecco. Why BFF? Because as you and your friends are "best friends forever", mango and citrus are BFFs. They are a perfect match and go together really well. Just like you and your BFFS!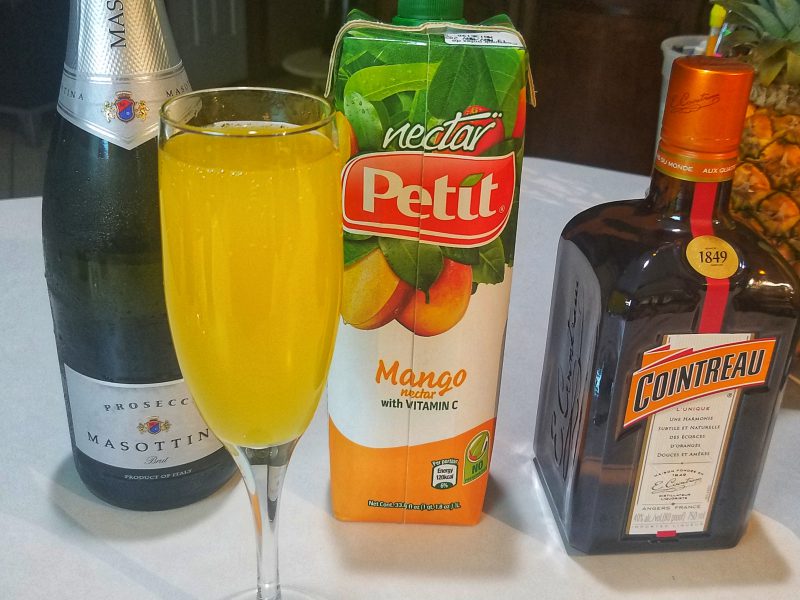 Start your BBF Mimosa with chilled mango nectar. You don't want to have to add ice to your drink and it is best when it is nicely chilled. I prefer the mango nectar, is thicker because of the light pulp included with the liquid and makes it smoother. Use any citrus liquor you have like Cointreau or Grand Marnier. If you use any of the colored citrus liquors is going to change the color of your drink and will loose the beautiful shine of the mango nectar.
I prefer Prosecco, especially the Brut type. It is drier and makes helps to balance the sugars on the drink. If you prefer your drinks sweeter, then use the Demi-Sec Prosecco or even a sparkling sweet wine. But trust me, the Prosecco Brut is not going to fail you when it comes to flavor!
This recipe is for a 6 oz champagne glass, but in the notes I included the amounts if you want to make a pitcher of the Mimosa. Mimosas you want to serve promptly as you make them so they can keep the bubbles that makes them fun! Salud!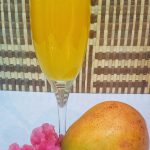 BFF Mimosa
This drink is called BFF Mimosa because guava nectar and citrus liquor are a great match! This recipe creates one 6 oz champagne glass of the drink.
Print
Ingredients
1

oz

Cointreau

(or any citrus liquor)

2

oz

Mango Nectar

chilled

3

oz

Prosecco

Brut, chilled
Instructions
In the 6 oz glass champagne, mix the Cointreau and mango nectar. Stir and add the Prosecco.
Recipe Notes
I chose to use Prosecco Brut because is less sweet and will balance the sweetness of the mango nectar. 
If you wish to make a pitcher of the drink mix:
8 oz of Cointreau
17 oz of Mango Nectar
750 ml of Prosecco Brut
Nutrition Facts
BFF Mimosa
Amount Per Serving
Calories 136
Calories from Fat 9
% Daily Value*
Fat 1g2%
Sodium 9mg0%
Potassium 75mg2%
Carbohydrates 8g3%
Protein 1g2%
Vitamin A 392IU8%
Vitamin C 9mg11%
Iron 1mg6%
* Percent Daily Values are based on a 2000 calorie diet.